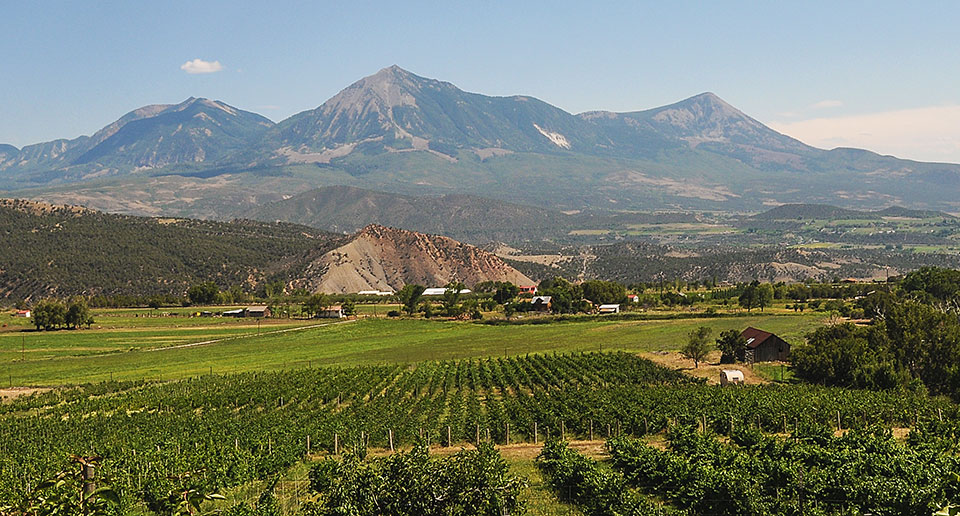 Terror Creek Winery is located on scenic Garvin Mesa above the historic town of Paonia in western Colorado. A bountiful region once inhabited by Ute Indians was settled in the 1880s by fruit growers and coal miners. These days Paonia and surrounds have a reputation for a vibrant, locally grown food and wine scene.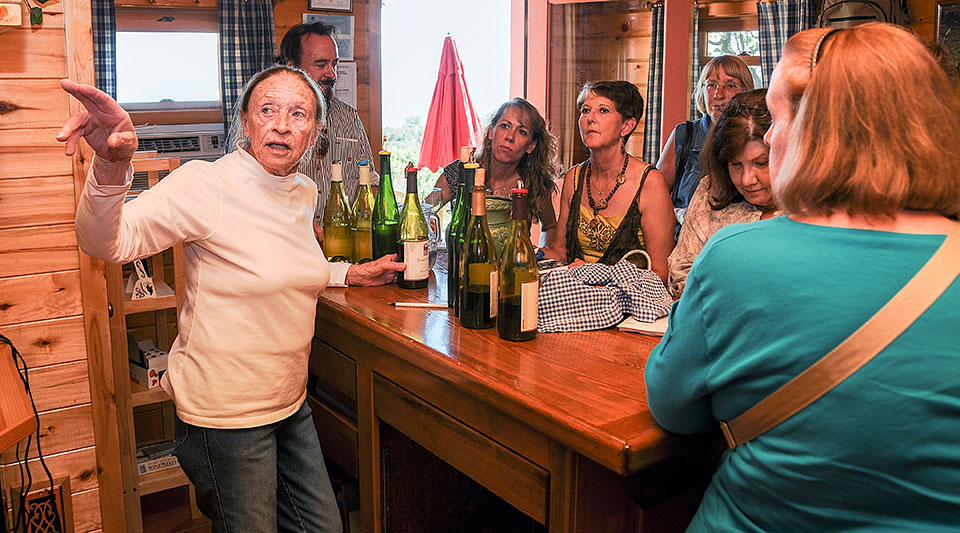 While living overseas, Joan Mathewson pursued a dream of becoming a certified winemaker. Armed with a gift of picking up languages quickly and a love of Alsatian-style wines, she immersed herself in winemaking courses taught in French in Switzerland. To learn the grape growing side of winemaking, she interned at nearby vineyards. Upon returning to the U.S. and desiring to live in Colorado again, John and Joan Mathewson searched and eventually found a region suitable to grow the wines they loved.
A good omen that the property would be fruitful were Gewurztraminer grapevines planted in the 1970s were still growing! It was one of four experimental plots planted during the Four Corners Project to determine the viability of grape growing in western Colorado's diverse agricultural regions.
Alsatian-style wines are characteristic of those made in the Alsace, a region in France that has gone back and forth between German and French control over the centuries. It is known for producing some of the most respected dry Rieslings in the world, highly aromatic Gewurztraminers, as well as Pinot Noirs.