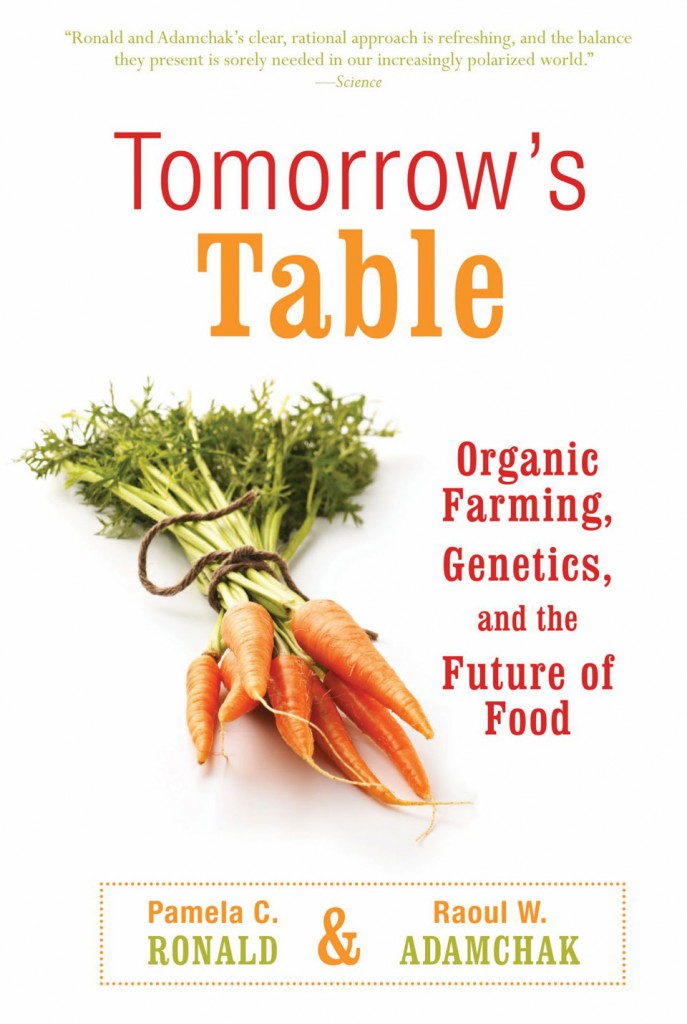 Tomorrow's Table: Organic Farming, Genetics, and the Future of Food
Pamela C. Ronald and Raoul W. Adamchak
Written as part memoir, part instruction, and part contemplation, Tomorrow's Table argues that a judicious blend of two important strands of agriculture–genetic engineering and organic farming–is key to helping feed the world's growing population in an ecologically balanced manner. Pamela Ronald, a geneticist, and her husband, Raoul Adamchak, an organic farmer, take the reader inside their lives for roughly a year, allowing us to look over their shoulders so that we can see what geneticists and organic farmers actually do. This book is for consumers, farmers, and policy decision makers who want to make food choices and policy that will support ecologically responsible farming practices. It is also for anyone who wants accurate information about organic farming, genetic engineering, and their potential impacts on human health and the environment.
Meeting Location
The Book Club meeting will be held on Feb 11 at 6pm at Maria Hodkins' house on Wood Ct on Stewart Mesa in Paonia. This will be a potluck – the book has several recipes in it for you to consider!