The Earth Moved – On the Remarkable Achievements of Earthworms
Amy Stewart
The New York Times called it "a completely original combination of science and passion."
The Earth Moved is a fascinating exploration of the underground world and one of its most amazing denizens. The earthworm may be small, spineless, and blind, but its role in the ecosystem is profound. It tills the soil, destroys microscopic organisms that cause plant disease, breaks down toxins, and turns the ground into rich compost, creating the most fertile areas on earth.
In her witty and offbeat style, Amy Stewart shows just how much depends on the humble worm.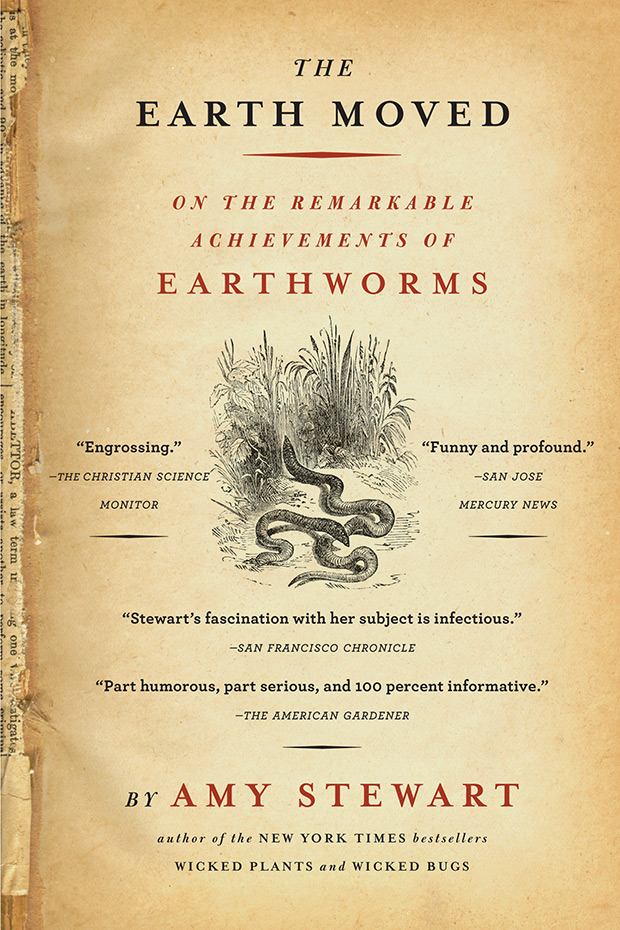 Apr 12, 6:30pm
For this potluck, bring a dish that celebrates the earth's bounty!
Location: 14295 Runzel Gulch Rd, Hotchkiss, Sunshine Mesa