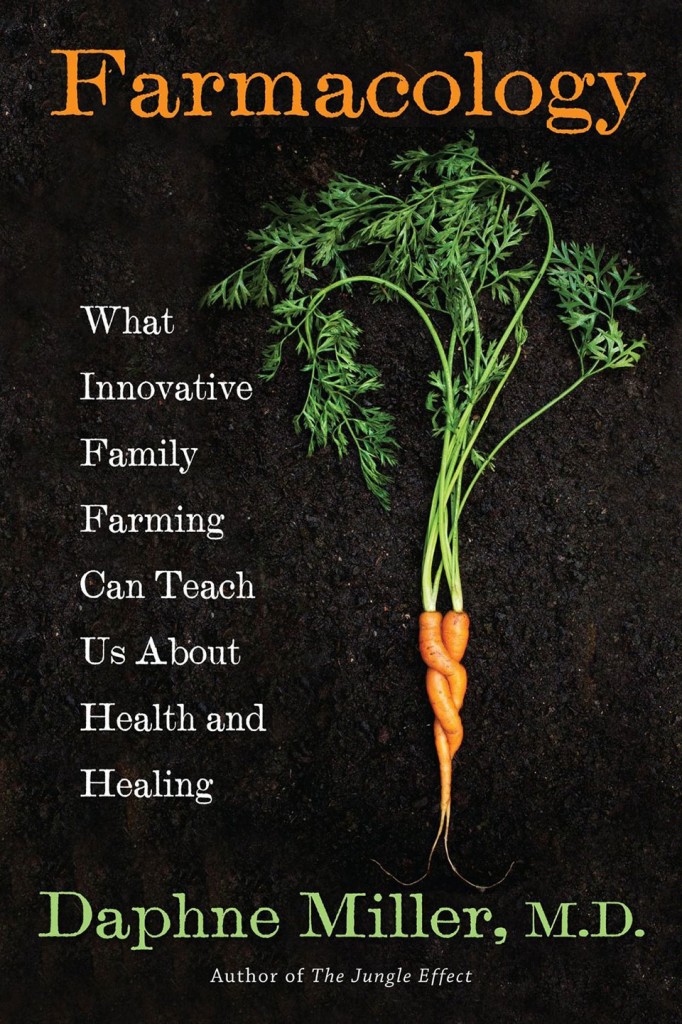 Farmacology: What Innovative Family Farming Can Teach Us About Health and Healing
by M.D. Miller Daphne
Family physician Daphne Miller long suspected that farming and medicine were intimately linked. Increasingly disillusioned by mainstream medicine's mechanistic approach to healing and fascinated by the farming revolution that is changing the way we think about our relationship to the earth, Miller left her medical office and traveled to seven innovative family farms around the country, on a quest to discover the hidden connections between how we care for our bodies and how we grow our food. Farmacology, the remarkable book that emerged from her travels, offers us a compelling new vision for sustainable health and healing—and a wealth of farm-to-body lessons with immense value in our daily lives.
While learning from forward-thinking farmers, Miller explores such compelling questions as:
-What can rejuvenating depleted soil teach us about rejuvenating ourselves?
-What can two laying-hen farms teach us about stress management?
-How do vineyard pest-management strategies reveal a radically new approach to cancer care?
Miller seeks out the perspectives of noted biomedical scientists and artfully weaves in their insights and research, along with stories from her own medical practice. The result is a profound new approach to healing, combined with practical advice for how to treat disease and maintain wellness.
Book Club Location
Potluck at Fresh & Wyld! Bring a dish that heals you!