North Fork Uncorked
June 17-18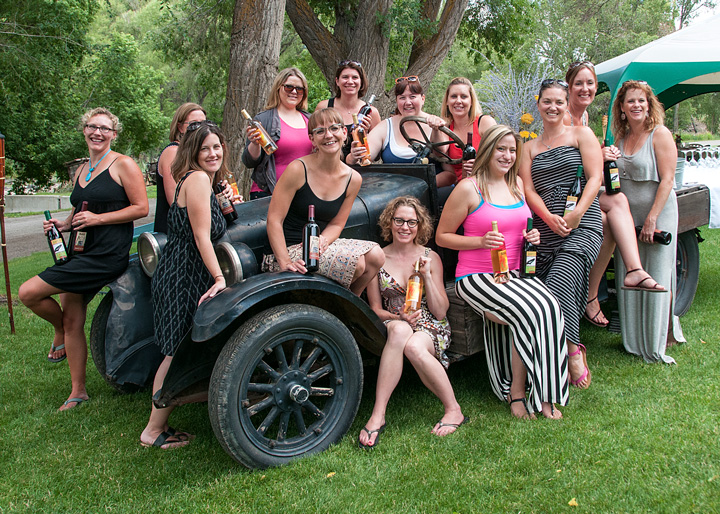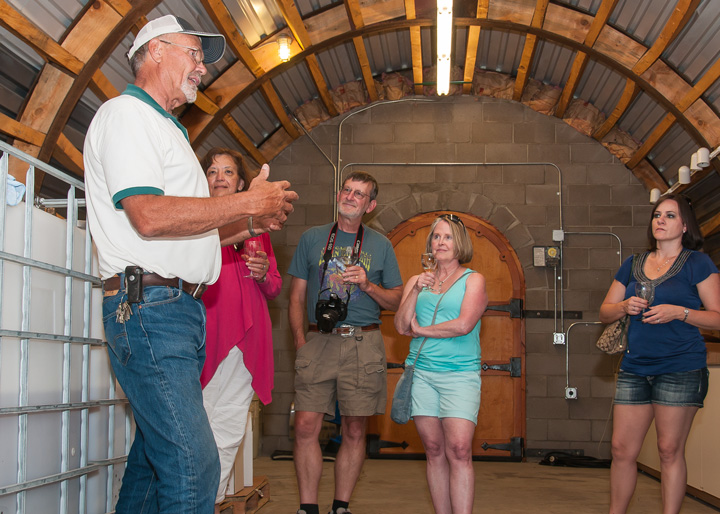 Colorado's summer season is here, and to celebrate, the winemakers of Paonia and Hotchkiss, CO invite you to come to the beautiful North Fork Valley and taste their newly released wines at North Fork Uncorked.
The West Elk winemakers invite you to explore the beautiful North Fork Valley with North Fork Uncorked. Meet local winemakers; take part in vineyard tours and tastings; and enjoy farm-to-table dinners and food-and-wine pairings featuring the region's artisanal cheese-makers, organic farmers and world-class chefs. Picnics, live music and movie nights round out the festival, while hiking, biking, fishing and other outdoor opportunities abound.
To kick off the event, Leroux Creek Vineyards will offer a Paella & Wine Dinner on Friday, June 16. Reservations necessary, call (970) 872-4746 for details.
North Fork Uncorked Activities include:
Saturday, June 17
Delicious Orchards: BBQ (12-8) Live music.(970) 527-1110
Black Bridge Winery: Barrel Tastings 1:00-4:00 via tractor pulled wagon. (970) 527-6838
Stone Cottage Cellars: Winemaker's Dinner at the Cellar – $80, all inclusive. 7:00 Live music with Gabrielle Louise! (970) 527-3444
Antipasto Insalata – 2015 Gewurtztraminer
Local Arugula and with Cured Meats, Gorgonzola, and Grilled Local Vegetables, served with Lemon Tarragon Vinaigrette and Roasted Garlic Oil
Pizza a Legna – 2014 Merlot
"The Farm" – Smoked Chicken, Fresh Local Basil Pesto, and Fresh Mozzarella
with an Alfredo Sauce
"The Vineyard" – Local Organic Sun-dried Tomatoes, Fresh Mozzarella, Fresh Feta, Kalamata Olives, Fresh Local Basil, and Local Roasted Garlic Chips, drizzled with Extra Virgin Olive Oil
Pasta – 2015 Chardonnay
Sweet Chili Lime Glazed Halibut served over Local Organic Blue Pearl Mushrooms and
Orzo Scampi Pasta
Entree – 2014 Pinot Noir
Vineyard Wild Blackberry and Balsamic Glazed Cornish Hen, Local Organic Apple Salsa, Herbed Wild Rice Pilaf, and Sautéed Ginger Carrots
Dolce – 2015 Alpine Dessert Wine
Homemade Lemon Custard and Pomegranate Seed Tart topped with Hazelnut
Hand-Whipped Cream
Sunday, June 18
Alfred Eames: Pam's Jammin' Sunday Brunch from 9:00-1:00 (970) 527-3269
Azura Cellars: Opening Day of 2017 Remote-Control Yachting Season. Open sailing 11-2. Wine available. (970) 390-4251
Black Bridge Winery: Barrel Tastings 1:00-4:00 via tractor pulled wagon. (970) 527-6838
For more info, visit the West Elks AVA site.